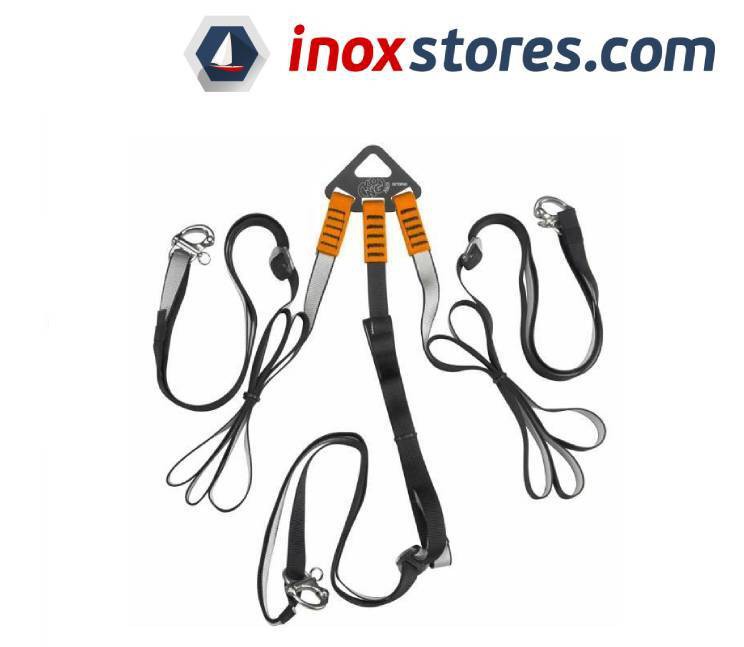 2021/11/26
Lifting System for Inflatable Boats Octopus - Kong
Lifting system for inflatable boats Octopus of the Italian company KONG.
It consists of a three-point lifting sling with rigging plate, additional bridle for fourth attachment point, and two 18" diameter loop straps.
Aluminum rigging plate spreads the load evenly and creates one attachment point for quick connecting.
Adjustable up to 11'-6" (inside leg) and 8'-6" (outside legs).
Additional bridle with 27" legs, 1-3/4" ring, and stainless quick release snap shackles for creating the fourth attachment point.
18" diameter straps used to connect to objects without attachment points.
Safe working load for system is 1500 pounds (681 Kg).
Product is made in Italy.